---
Why I am fundraising for The Rotary Foundation
Since the early 1980's, Rotary International has worked to eradicate polio from the face of the earth. Forever. * Polio is now only endemic in 2 more countries: Afghanistan and Pakistan. It was eradicated from North America in the 1980's. This takes time, effort, and money. We are SOOO close!

Polio pandemics in the 1940's and 50's affected the world much the way COVID-19 is now. In the 1950's came the first vaccine, and soon after, an oral vaccine that was even more effective. It is this oral vaccine we still administer to children today. If we do not finish the job of eradication now, it will endanger the world again.

Please join me in the important work of eliminating this deadly disease from the world by making a financial contribution to this amazing feat!

*Polio will be only the SECOND disease ever eradicated. Small pox was the first.
---
Polio Fund
Your donation helps Rotary reach every child with the polio vaccine.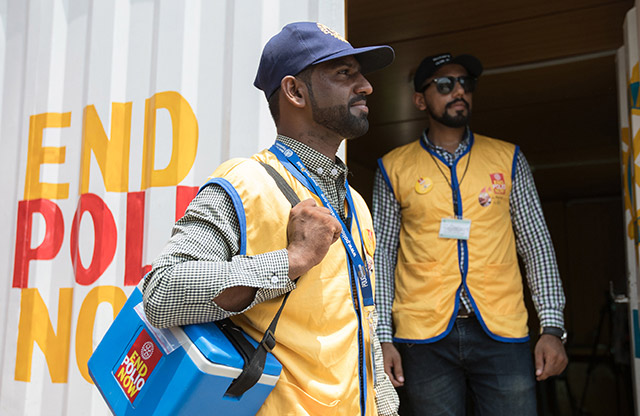 Learn more
---