---
Why I am fundraising for The Rotary Foundation
The Rotary Club of Grand Island is participating in the Dr Ron Mergl Memorial Pedal for Polio 2020 event. We will have Rotarian, Mike Billoni, represent the club in the ride along with riders on both sides of the border. District Governor, Frank Adamson has challenged the 66 Rotary clubs and 10 Rotaract clubs to raise a total of $200,000 USD. With the help of over 2,000 Rotary members we can achieve this goal.
Rotary Club of Grand Island's goal is to raise $1,700 toward that goal representing $100 per active member. We appreciate any support we receive. To our Rotarians, as we have been meeting virtually and out of pocket costs have been low think about putting it to Polio or the General Foundation Fund.
In the 1980s, Rotary International took on the challenge of eradicating polio from the world, and we are almost there! Any support is greatly appreciated!!
---
Polio Fund
Your donation helps Rotary reach every child with the polio vaccine.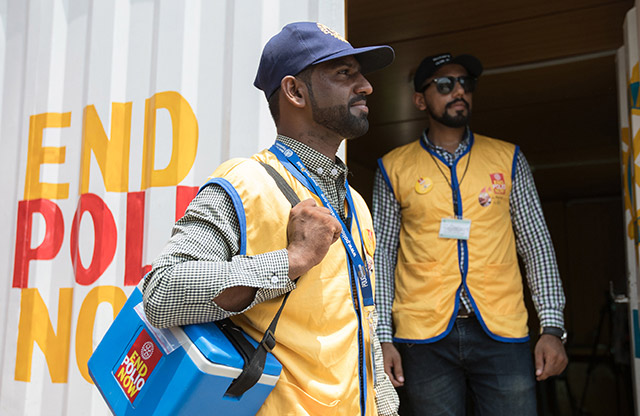 Learn more
---