---
Why I am fundraising for The Rotary Foundation
The Rotary Club of Niagara Falls Sunrise is participating in the Dr Ron Mergl Memorial "Participate for Polio 2020" event by nominating two riders to represent the club. Demonstrating the diversity of our club we have the young 27 year old Dale Hall and the 72 year old (but still capable) underdog David Berry. Recognize that Dale is a Nationally recognized Rugby athlete the has ridden 250 km a day on his new expensive road bike, while the older David is riding his 18 year old bike and feels lucky to get 50 km in a day.

Yes this is a Challenge! We are asking every member (and their friends) to support at least one of the riders with a donation to the Rotary Foundation Polio fund. The more donations to the rider of your choice, will give them support and drive to complete the ride.

So donate to Dave the elderly underdog. He needs the support!
---
Polio Fund
Your donation helps Rotary reach every child with the polio vaccine.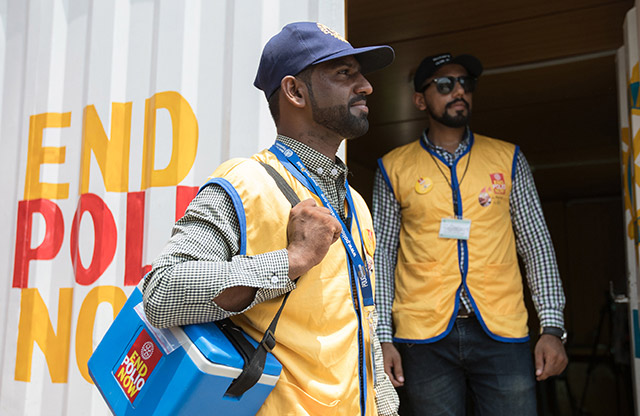 Learn more
---