Ironman 70.3 Virginia's Blue Ridge is in the books - and it was a tough one! The 1.2 mile swim in beautiful Carvin's Cove outside of Roanoke went off without a hitch and so did the very hilly 56 mile bike ride up to the Blue Ridge Parkway and back to the city. By the time I got off the bike and put my running shoes on it was 95 degrees, so the 13.1 mile run along the river greenway was more challenging than I had expected. Wonderful support from spectators and volunteers helped the athletes going and I received that hard-earned medal when I crossed the finish line.
Older updates
---
Why I am fundraising for The Rotary Foundation
My name is Mikael and I'm married to Traci, the PolioPlus chairman of Rotary's District 7570. I'm training for a triathlon race called Ironman 70.3 Virginia's Blue Ridge, to be held in Roanoke, VA on June 6, 2021. The "70.3" refers to the total distance in miles (113 km) covered in the race that consists of a 1.2 mile swim (1.9km), a 56-mile bike ride (90km), and a 13.1-mile run (21.1 km).

By racing this triathlon, I am hoping to raise $1,000 for The Rotary Foundation's Polio eradication program that has as a goal to eradicate this disease in the final two countries (Pakistan & Afghanistan). $1,000 translates into immunizations for more than 1,000 children. I hope you will partner with me by considering an average gift of $20 because we are so close to eradicating this disease. Let's "TRI" to End Polio once and for all!
---
Polio Fund
Your donation helps Rotary reach every child with the polio vaccine.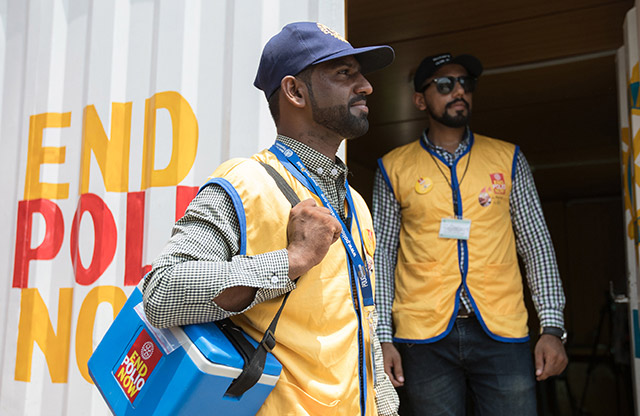 Learn more
---