---
Why I am fundraising for The Rotary Foundation
Ukrainas Atbalsta Fonda līdzekļi tiek izmantoti humanitārai palīdzībai Ukrainas iedzīvotājiem gan pašā Ukrainā, gan kara bēgļu pagaidu mītnes zemēs. Rotary organizācija līdz šim no Rotary biedriem un citiem donoriem ir savākusi un ar Rotary biedru atbalstu jau izlietojusi fondam saziedotos vairāk kā 16 milj. EUR.
2022. gadā mūsu Rotary apgabals no fonda saņēma 125'000 USD, kas jau ir izlietoti palīdzības projektos. Arī 2023. gada augustā saņēmām no fonda mūsu prasītos 23'000 EUR, kas tiks izlietoti palīdzības kravu nogādei uz Ukrainu sadarbībā ar NVO Tavi Draugi. Palīdzības pieprasījumu joprojām ir daudz un fondam nepieciešami jauni ziedojumi.
Palīdzēsim Ukrainas cilvēkiem!
---
Ukraine Response Fund
Donations to The Rotary Foundation's Ukraine Response Fund will be used to provide humanitarian aid to regions that are supporting Ukrainian refugees or other victims of the war.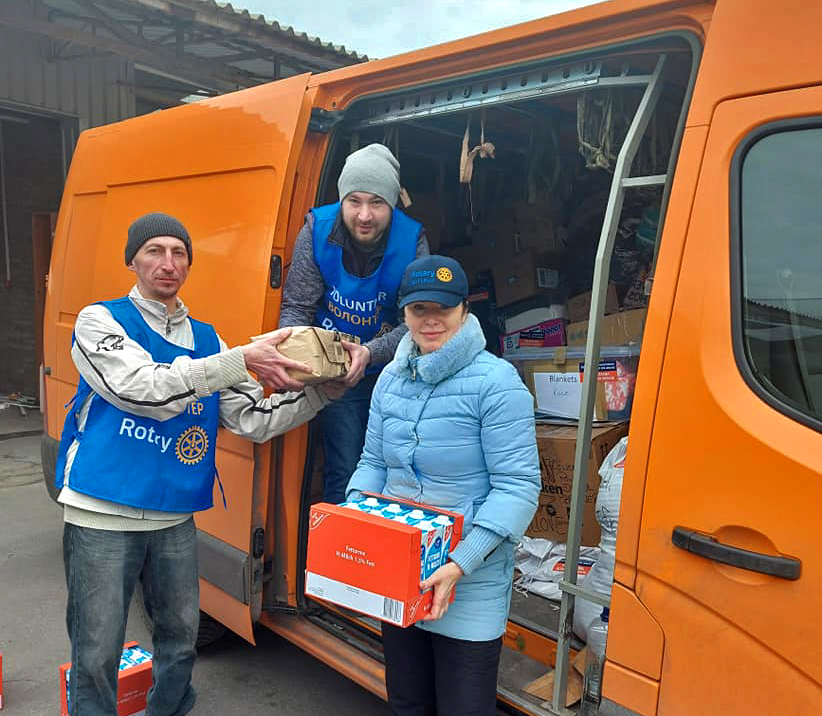 Learn more
---