---
Why I am fundraising for The Rotary Foundation
If you would like to send a check, please make it payable to The Rotary Foundation and mail it to" West Honolulu Rotary, PO Box 171, Honolulu, HI 96810. A receipt will be sent to you by The Rotary Foundation.

In honor of World Polio Day (10/24/2021), the Rotary Club of West Honolulu and Friday Night Live Jams (President Matty, Wayne and Kenny) will be hosting a musical fundraiser on Friday, October 22 at 6pm HST! Enjoy "live" musical entertainment on either Facebook or Twitch:

Facebook: https://www.facebook.com/FridayNightLiveJams/
Twitch: https://www.twitch.tv/mattywongy

We've reduced polio cases by 99.9 percent since our first project to vaccinate children in the Philippines in 1979. Let's rally to overcome the last hurdles to eradicate polio!

We have never been so close to finally eradicating Polio from planet Earth. Vigilance is the key to keep vaccinating 400 million children each year in 60 countries to keep them free of this disease with 4 doses.
---
Polio Fund
Your donation helps Rotary reach every child with the polio vaccine.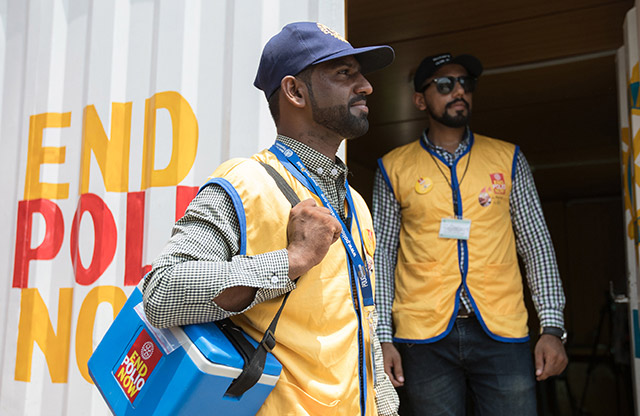 Learn more
---