Took this at the end of segment 1 of 18. We've been extremely remote these past four days and seen some amazing views. The trail is teaching many lessons and it's difficult not to see analogies to Rotary's Polio Eradicated efforts. Some days it seems the trail will never end, there are disappointing setbacks and obstacles are in our way. Don't lose faith that one day we will eradicate polio, the effort in overcoming setbacks are worth it and obstacles can be surmounted.
Please share this effort with your friends and do help us to End Polio Now!
Older updates
---
Why I am fundraising for The Rotary Foundation
Wanna Help Fund the Eradication of Polio? Join me.

Hello! My name is Robert and beginning May 19th, 2021, I am walking across North Carolina via the Mountain to Sea Trail. This 3-month trip includes walking 1,000 miles and kayaking over 175 miles. Why? Because we are "this close" to eradicating polio, a world-wide debilitating disease. My goal is to raise awareness and funds for the Rotary International Polio Eradication Program.

The Why
In life, we arrive at a point where we realize how fortunate we are and how vastly different our life would have been if we had been personally impacted by polio. For me, it would have meant no Friday nights playing football, no learning to fly helicopters, no long marathon runs, no bicycling across Tennessee or long walks on the beach with the person I love.

The road to eradicating polio has been a long and difficult one, with Rotary International leading the fight since 1985. Billions of dollars and countless volunteer hours have been
---
Polio Fund
Your donation helps Rotary reach every child with the polio vaccine.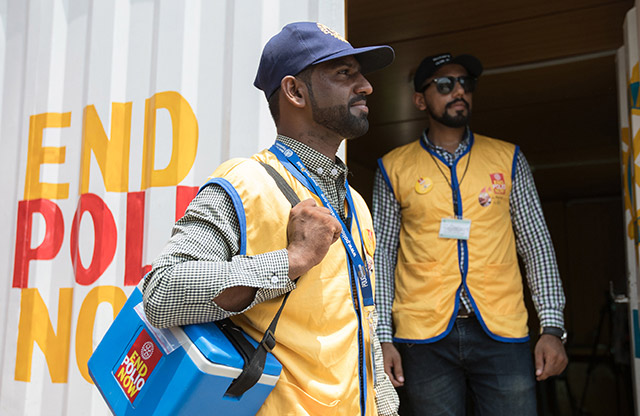 Learn more
---