Friday was a beautiful day in Evanston. I went out for my usual after work ride - 42 miles roundtrip from Evanston to Lake Bluff and back. Looking forward to riding on 24 October for World Polio Day.
---
Why I am fundraising for The Rotary Foundation
Let's take action for World Polio Day on 24 October! It's an important day for Rotary to raise awareness about our work to eradicate polio. World Polio Day is also an opportunity to use your passions and talents to fundraise for polio eradication.

I am an avid cyclist, so this World Polio Day, I will be riding 70 Kilometers to fundraise for Rotary's flagship cause to end polio. As I ride, I will think of the dedicated Rotary members who have brought us so close to polio eradication, and the work that remains.

Together with our global partners and supporters, Rotary is committed to making polio the second human disease ever to be eradicated. Rotary has been pursuing this global public health goal for more than 30 years, and today, just two countries remain endemic. But we must reach zero cases to ensure no child ever again suffers the devastating effects of polio.

Help us end polio by making a gift. Your donation to the Polio Fund is matched 2-to-1 by the Gates Foundation
---
Polio Fund
Your donation helps Rotary reach every child with the polio vaccine.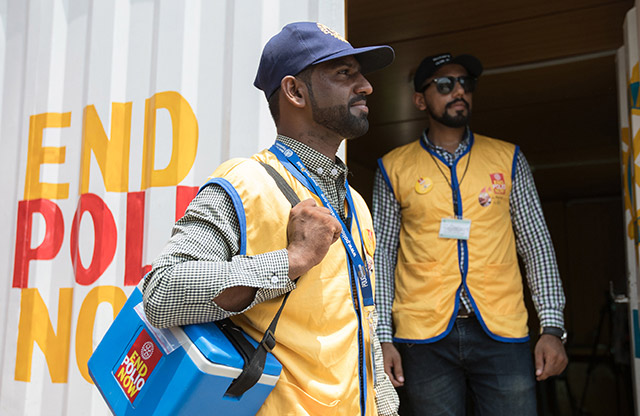 Learn more
---