---
Why I am fundraising for The Rotary Foundation
Nearly two million people have fled Ukraine, while millions more remain in country, and almost all are in need of some form of emergency aid. The U.N. estimates as many as 5 million people may soon be displaced. Rotarians around the world have stepped up their efforts to help those who have fled Ukraine, as well as those who remain.

The Rotary Foundation announced a program to provide expedited emergency grants of up to $50,000 from the Disaster Response Fund to Rotary Districts that border Ukraine. These expedited disaster response grants can be used to provide relief to refugees or other victims of the crisis including items such as water, food, shelter, medicine and clothing. Districts may receive successive $50,000 grants after accounting for preceding grant funds.

District 6990 initiated this effort to raise funds which will go directly to The Rotary Foundation earmarked for the Disaster Response Fund for emergency grants for the People of Ukraine.

Please Help if You Can!
---
Disaster Response Fund
Rotary members lead projects to support every phase of disaster recovery and rebuilding efforts.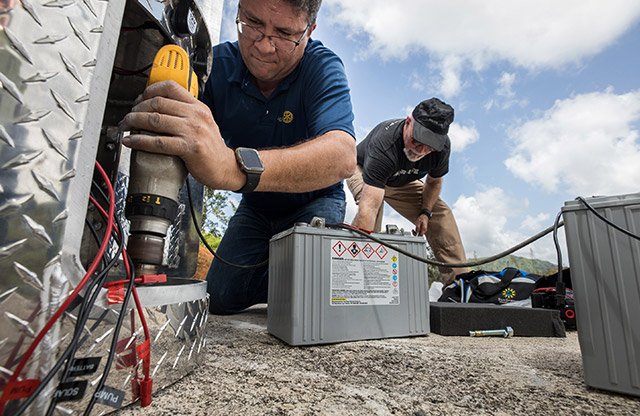 Learn more
---