Thanks Craig. You generosity is outstanding. Interesting station that you picked to visit, but THANKS anyway.
Older updates
---
Why I am fundraising for The Rotary Foundation
It used to be that trains were part of the polio problem, as they gave the poliovirus the perfect way to rapidly spread far and wide. Then, in 2001, trains became part of the solution, with all children aboard Indian trains being immunised. Now, Pakistan has adopted the same strategy, helping to ensure that no child is left unvaccinated. So today we have the VIRTUAL TRAIN RIDE TO END POLIO

There are 189 stations in the Sydney suburban network, so we are asking for personal donations of $1 per station or, Club donations of $10 per station. We want to raise over $100,000. Over the past three years this event has raised over $450,000, so lets END POLIO with your help.
---
Polio Fund
Your donation helps Rotary reach every child with the polio vaccine.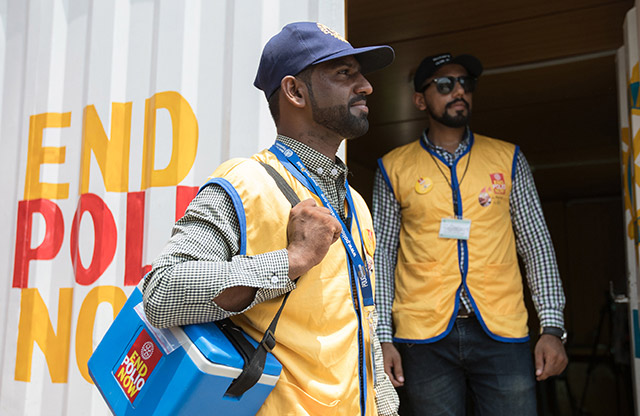 Learn more
---