I am so grateful to the many individuals and clubs who have generously donated funds towards my "partner's project" contributing to #endpolio
My childhood memory of receiving my pink polio vaccine at our local maternal and child health centre in North Carlton, where I grew up, is as far away from this scene below as i can possibly imagine. Let's continue our support for those on the frontline doing amazing work to reach #everychild
Older updates
---
Why I am fundraising for The Rotary Foundation
I am the partner of District Governor Ian Ballantine, District 9810, Victoria, Australia and I have chosen End Polio as my DG Partner Project for 2023-24.
I will be seeking support from all Clubs in our District , along with Rotarians, friends, colleagues and anyone who would like to support Rotary in its bid to totally eradicate Polio.
Rotary International, the World Health Organisation and The Bill and Melinda Gates Foundation are totally committed to its eradication.
But funds are still required to ensure that it remains confined to these two countries and is eradicated.
All personal donations over $2 AUS are fully tax deductible. A receipt will be forwarded to you by email. Please be patient as this may not occur immediately.
Club Donations: these must be made through normal channels, flagged as DG Partner project. Please advise DG Ian of this donation by email so we can track it.
Thank you so much for your contribution.
---
Polio Fund
Your donation helps Rotary reach every child with the polio vaccine.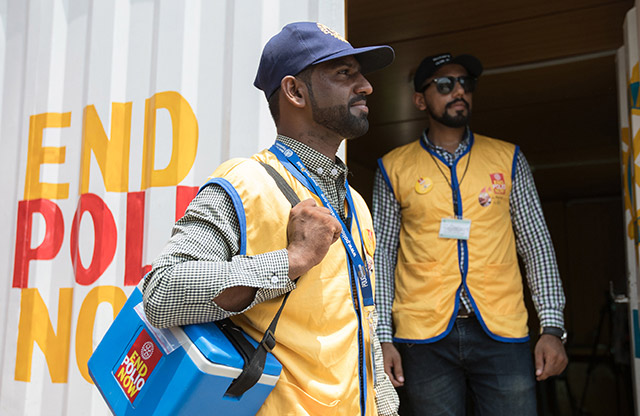 Learn more
---